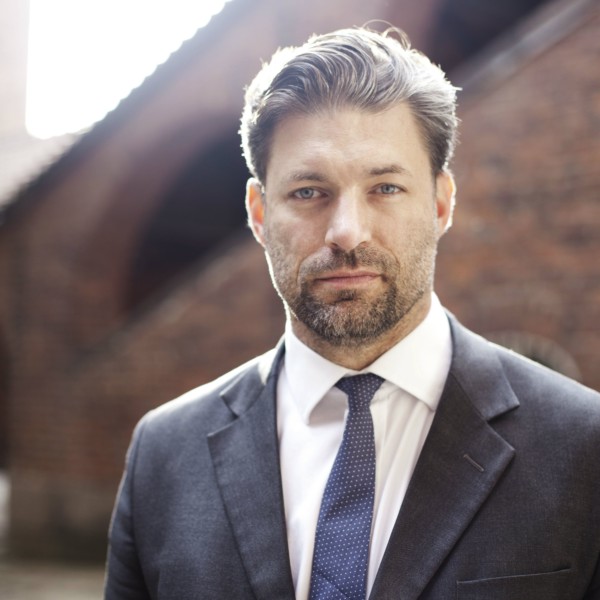 Simon Elvnäs
The rules of engagement, participation and motivation- what made us walk will make us work
45 minutes of fun facts on human performance. Get updated on the latest words, trends and approaches on motivation, drive and engagement from field-based behavior research. Mislead by our dysfunctional mindset we invest billions of dollars each year on leadership and development and expecting an outcome but what are the keys to change? This keynote provides an overview from an evolutionary perspective, useful in everyday life when developing leaders, employees and organizations.
About Simon
Started to work in construction with bricks and tiles 1993. PhD Candidate at KTH, Royal Institute of Technology since 2010 in Applied Behavior Analysis toward Supervisors and Organizations. MSc Ergonomics and Industrial Management, BSc Occupational Therapy. 10 years experience from Occupational Health Care 2000-2010 with leadership, health and work environment in various businesses. Well established speaker for evidence based leadership and applied behavioural science, 150 assignments during 2015. Teaching at KTH, Karolinska Institute (KI), and Stockholm School of Economics (IFL) and the two largest Leadership Associations in Sweden. Represented Sweden in Chicago at the Applied Behavior Analysis International in 2014.
About KTH, Ergonomics unit
KTH, Ergonomics unit is a domain of interdisciplinary research and application which, with a holistic approach, handles the interactions between humans, technology and organization. The aim is to, through human capabilities and needs, understand and develop theories, principles and methods for designing work systems that are healthy and efficient.
At the Ergonomics unit research is conducted with a focus on industrial and healthcare-related work systems. The research assumes both an organizational and an individual perspective, aiming to create good physical and psychosocial working conditions while contributing to operational efficiency.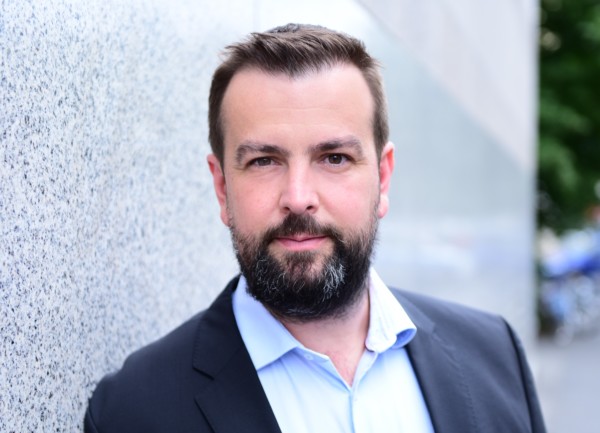 Alexandre Goubin
Operational Excellence in Creative teams
Alexandre will talk about how we can improve Business Outcomes through Lean in "Creative" teams such as Marketing, Innovation or even Sales and how Playfulness helps us bring the best ideas to life.
About Alexandre
Alexandre Goubin was born in 1982 in the south of France. He reconnected with his childhood by joining the LEGO Group in 2016.
Earlier in his career, he led Lean and Agile transformations all over Europe and the Middle East in the Financial and Information Technology sectors.
He joined the LEGO group in April 2016 as LEGO Continuous Improvement Centre of Excellence Director to ensure consistency and improvement of Lean Six Sigma methods across the company.
Since November 2018 he became LEGO Commercial Optimization Director for LEGO Global Retail business and own the operating model, continuous improvement and innovation of LEGO Retail sales and marketing functions.
Alexandre lives in Munich Germany with his wife and two daughters.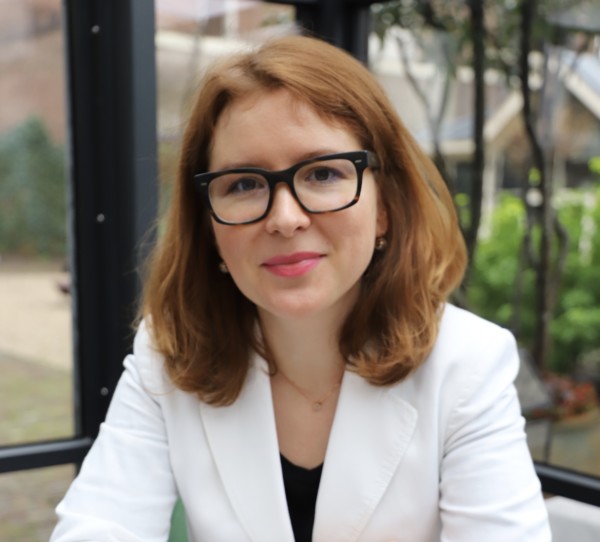 Alla Alimova
Driving Product Devleopment teams with OKR's
How an OKR framework helps to align cross-functional teams with business strategy around outcomes, not output; create operational focus around what matters so that everyone is pulling in the same direction; and setting big ambitious goals to inspire and stretch teams to find innovative solutions.
About Alla
With 10 years of experience in software product management, Alla worked in startup, scale-up, and global organisations across different industries.
Alla started her career building analytics and BI solutions for U.S. based companies in healthcare and finance sectors. She then transitioned to consumer software products in automotive and advertising industries for California and London based startups.
In 2016 she joined Catawiki online marketplace, fastest growing company by Deloitte Fast50 EMEA in 2015 & 2016, where she witnessed first-hand the company shift towards OKR culture.
She then joined global product teams at eBay Classifieds Group in Amsterdam, bringing products from ideation to global scale for 13 brands in such markets as Germany, Netherlands, Belgium, Canada, Australia, UK, Italy, South Africa, Mexico, Argentina, and Singapore.
Currently, Alla is responsible for commercial and business strategy at DFFRNT LAB – a Venture Studio based in Amsterdam.
Alla holds BSc and MSc Computer Science, Ukraine and International MBA degree from Rotterdam School of Management, Netherlands. She is active in Women in Tech and Lean In communities, and lives in Amsterdam with her partner.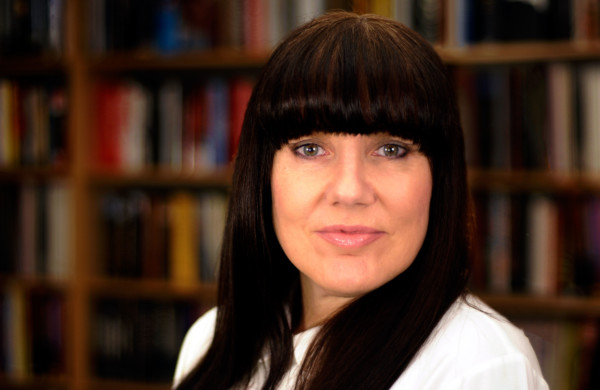 Alison Beard-Gunter
Msc – Continuous Improvement Lead – Accolade Wines
People 4.0
Digital won't deliver anything, People will.
Quality responsive interfaces and accurate, relevant timely feedback already unlocks our latent cognitive energies in social systems and the need for challenge and social interaction is facilitated by any number of frictionless digitised games and social media platforms and systems. How have these social systems enabled engagement so effectively? How well are these realised, deployed or leveraged in the workplace and what do we need to recognise and do to enable our people to accelerate productivity and  CI in the digital age to promote long term sustainable businesses, offer customer value at speed to drive competitive advantage.
What are the challenges with current systems and what attributes need to be considered in the deployment of industrial systems. In order to deliver the promise of digital and what are the critical factors that must also be considered and enabled to give the modern workforce autonomy to improve and successfully promote productivity to deliver fast moving strategic ambitions.
About Alison
Alison is Continuous Improvement Lead at Accolade Wines, Winner of World Class Manufacturer UK 2018,  CI Manager and leads the creation and deployment of the AW Lean Management System and Strategic Roadmap delivery for Operations and Supply Chain. Alison works with all levels of the business on key aspects of lean and more recently on how digitisation can support this strategy. 
She has worked for 18 years with a number of major high street brands including Hardy's,  Coca-Cola and Ribena/Lucozade and specialises in adapting lean principles and behaviours to liquid processing.
Alison holds two MScs in both Lean Operations and Business Research In Operational Excellence she is also green belt in Six Sigma. Alison started on the shop floor and has worked her way up to Leadership roles in Quality, Engineering, Project and Production Management prior to her CI role.
She has been voted one of the Top 100 most influential Leaders in manufacturing for Culture Change which provides a platform for the recognition of 'exceptional individuals in the industry that are changing the face of the sector'.
Alison regularly participates in panels and events promoting the Lean and 4.0 agenda in the UK and has been featured in a articles for Accolade Wines for International Women's day as well as being recognised as an influential woman, by being invited to take part in Forums with Diageo and Coco-Cola and The Manufacturer in retaining and attracting women into the drinks and manufacturing industries. 
Alison is currently studying a Professional Doctorate In Operations Management – Application of Digitisation in Operational Excellence and has published research in this area, specialising in the deployment of Industry 4.0 and impacts of feedback on behaviour.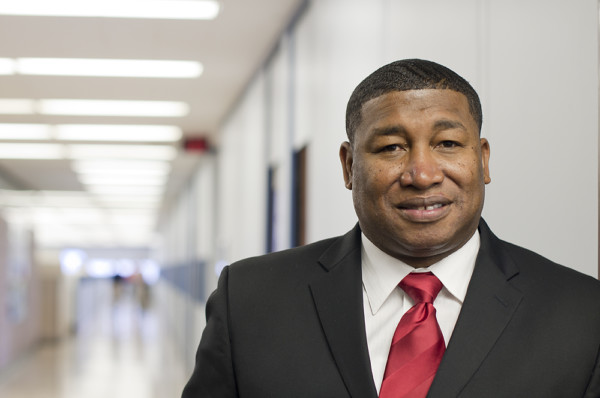 Billy Taylor
Deliberate Practice: Connecting the Intersections of Lean
The success of a business organization comes back to the challenge: Institutionalizing Operational Excellence through everyone in your organization. Billy R. Taylor will share how to effectively breakdown and link the intersections of your Daily Operating System. How to convert the organization strategy into results.
Deliberate practice ensures proper organizational alignment of Functions and Tiers to the overall business strategy. Billy will demonstrate how deliberate practice connects processes and visual ownership at all levels of the organization transforming strategies into winning results. A disciplined and logical approach to getting things done.
About Billy
Building a high-performance, self-sustaining culture is the foundation for company-wide success, yet to ingrain that philosophy; leadership cannot exist only at the corporate level, it must exist at all levels of an organization. Billy Taylor brings more than 20 years of practical experience in all phases of people driven business excellence; Defining, Aligning, and Executing Winning. He has a track record of improving business results through employee engagement and ownership at all levels of an organization in stable, growth and down scaling environments. 
Billy's practical approach to the people side of operational excellence has been demonstrated in business publications and benchmarked by global operations companies.  He is often called upon as a reference and resource for proven processes for people engagement and alignment to enhance organizational culture. His leadership approach to operational excellence have been featured in books: "Leadership Vertigo" and "Lean-Driven Innovation" in addition to numerous media outlets such as "Plant Engineering" and "Business Excellence" Magazines.  His speeches and workshops feature practical "How To's" for proven approaches, processes, and tools for people driven business excellence. 
Billy is also a member of The Shingo Executive Advisory Board, which consists of leaders of organizations and industries who have established themselves in their careers as principle-centered leaders in building cultures of excellence.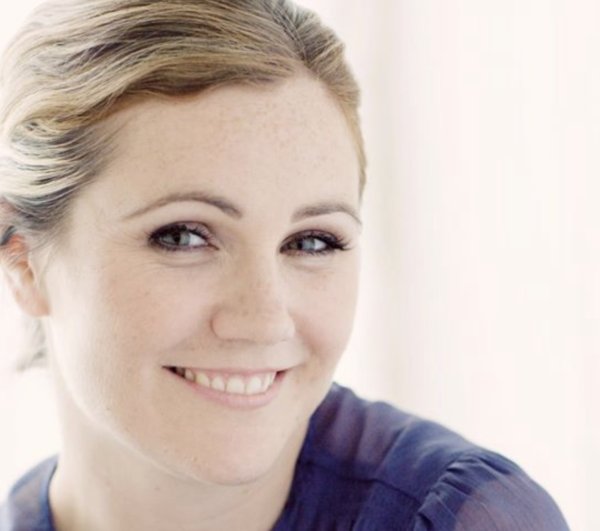 Niamh McElwain
Manager & Leader Development at Google
Fail fast and build resilience
In high-performing cultures, it can sometimes feel like failure is not an option. When high performers hit a bump in the road, they crash and burn if they're unaccustomed to failing, and Impostor Syndrome sets in.  Many of us have an inner critic, who tries to sabotage us when we dare to take risks outside of our comfort zone, but for some, this inner voice can become paralyzing. To the rest of the world, this person looks like they are a star. To them, they are falling apart. 
This session shares 3 practical strategies for building yourself back up again, when self-doubt sets in. We will all fail at some point in our lives, and if we don't, we're probably not learning or growing. So how can we get better at failing fast, picking ourselves up again, and building resilience?
About Niamh
Niamh has worked in People Development at Google for 14 years, based in Ireland, Poland and the US.
With 20 years of international experience in the field of education and training & development, Niamh has designed many acclaimed development programs at Google, including Stretch, a women's leadership program, which over 7,000 women globally have attended to date. This program sparked an external #iamremarkable initiative, empowering underrepresented groups from all walks of life, to celebrate their achievements in the workplace and beyond.
Niamh was also co-founder of g2g, a peer-to-peer learning program, which currently powers 85% of learning programs globally at Google, with an extended faculty of 10,000 employees who teach, share and learn from each other.
Currently, Niamh is a certified executive coach, who challenges managers and leaders to create inclusive team cultures. As a learning designer and facilitator, she helps leaders navigate complexity as they execute on vision and strategy for their organizations.
Niamh graduated from Trinity College Dublin with a Bachelor in Music Education, and earned her MBA from Reims Management School, France. She worked in the Middle East and the Caribbean as an orchestral director before joining Google in 2005.  Niamh recently relocated from California to Dublin, where she lives with her husband and young daughter.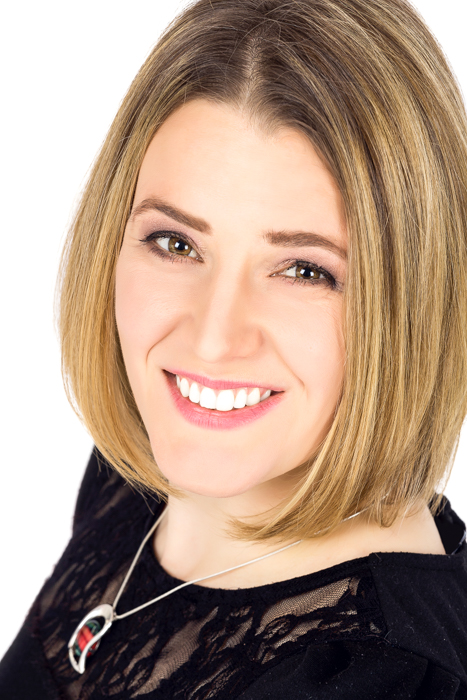 Jenny Davis
Entrepreneur & Founder of Strive Change Consulting
Eye of the Tiger Focus Applied to Business
Learn about the three key areas of Focus: Priority, Distraction Control & Optimum Working Conditions and how sports athletes and business leaders have applied strategies and techniques across all three areas to world class success and excellence.
About Jenny
Jenny started her sporting career at aged 6, after been encouraged to join a local judo class to learn how to defend herself whilst also having somewhere positive to focus her high energy. She fought for Team GB and Team Scotland as a youth, junior and senior judo player all over the world from the sporting halls of Meadowbank Stadium and Crystal Palace Sporting Stadium to Las Vegas Casino's and Japan's famous dojo's and trying schools.
Jenny took a year off from competing in her final year of her Health Psychology honours degree to concentrate on her studies. During that period, a conversation with her 'Strength & Conditioning Coach and 'handshake bet' lead to her the speedy world of track cycling. After fast tracking through a sporting talent transfer programme, Jenny raced all over the UK and Europe winning Scottish, British and International medals – becoming the fastest Scottish female sprinter and eventually going on to represent Team Scotland at the 2010 Delhi Commonwealth Games where she won a silver medal and 2014 Glasgow Commonwealth Games.
In between sporting peaks, Jenny started to use the lessons taken from sport and started applying them in business At Standard Life Plc. Using timeless principles such as 80/20 Principle, Marginal Gains and The Compound Effect she has successfully created and lead continuous improvement programmes from a team of 10 people up to business unit of 1500 across two FTSE 100 companies in 2 different industries. Those programmes focussed on improving customer and colleague experience whilst getting rid or simplifying frustrating and wasteful processes. As well as reducing and improving controls, reducing cost and improving profit margin.
"The quickest way to innovate is to take lessons from one world and apply them in another."
Now Jenny uses the lessons she learned in both her sporting and business careers to help entrepreneurs and business leaders turn fire fighting, high stress and out of control costs in they business (and personal lives) into calm, control, profit and growth all whilst working less.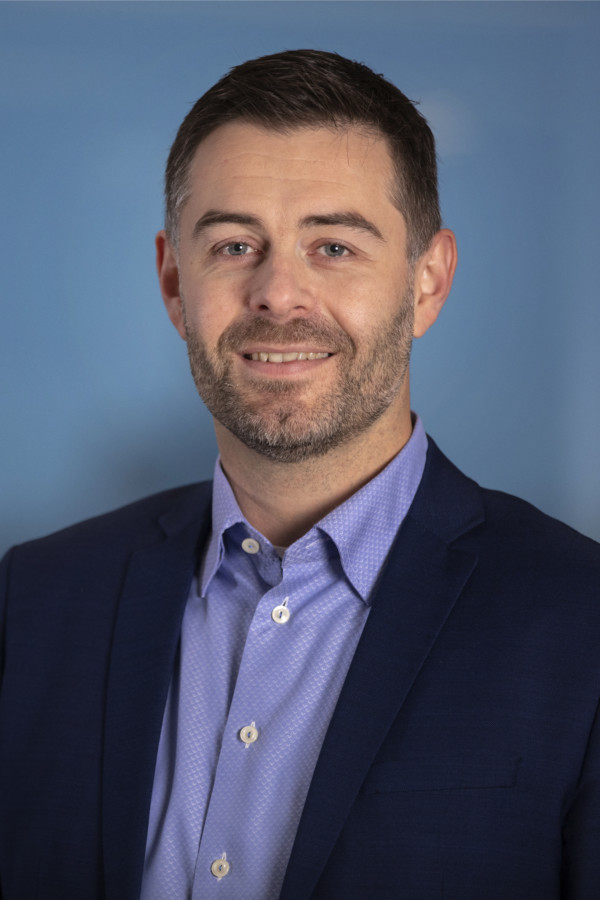 Jón Magnús Kristjánsson
Forstöðumaður bráðaþjónustu Landspíatalans
Umbætur í annasömu umhverfi, reynsla bráðadeildar af umbótavinnu starfsmanna
Jón Magnús mun í erindi sínu fjallar um áskoranir þess að vinna að umbótum í annasömu umhverfi. Bráðamóttaka Landspítala hefur verið leiðandi í þróun umbótaverkefna námslækna með þátttöku allra starfstétta á deildinni. Sagt er frá lærdómsferlinu til fyrstu tilviljunarkenndu verkefnunum til verkefna sem styðja við heildarstarfsemi deildarinnar.
Um Jón
Jón Magnús Kristjánsson er forstöðumaður bráðaþjónustu Landspítala.Hann er læknir með sérmenntun í bráðalækningum og hefur síðustu ár unnið að fjölmörgum umbótaverkefnum innan LSH síðustu ár. Hann hefur lokið LEAN skóla Landspítala og sótt umbótaþjálfun á vegum Institute of Healthcare Improvement.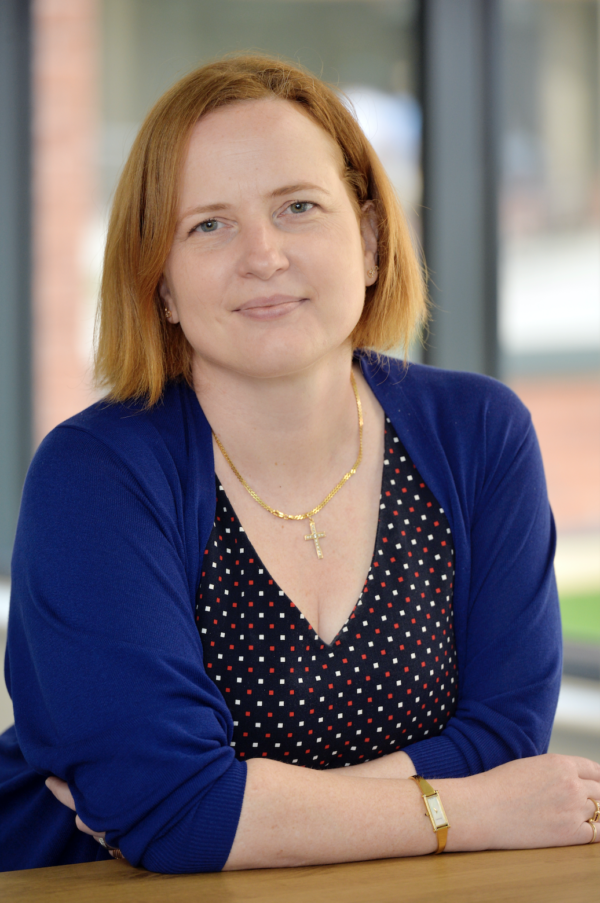 Valentina Smirnova
Experienced Programmes, Products and Operations director
Transformation with ADKAR model and Agile at scale: Lessons learnt in managing large scale change in an Agile environment
About Valentina
Experienced Senior manager in delivering superior business outcomes across multiple business channels. I'm recognised for building trusted relationships with management, peers, colleagues, staff, providers and partners. Results oriented and have vast experienced working for highly paced global companies, operating in highly regulated environment.
My specialisation is in managing projects and programs of change, digital and cultural transformation as well as  operations management.
I'm experienced in developing and implementing digital solutions for operations, processes re-engineering, working with multiple operations teams on worldwide scale; international, cross border co-operation; team management and coaching in order to comply with local jurisdiction and global regulations, work across different cultures and geographies.
Exceptional key stakeholder management and interpersonal skills  are used to great effect in negotiating with and influencing colleagues across the business as well developing subordinate staff by adopting an inclusive style of management and mentoring.
Work within Agile and PRINCE2 environments, using different methodologies for the relevant projects and programmes.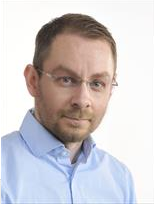 Daði Freyr Ólafsson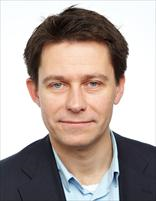 Kjartan Benediktsson
Hvað er smíðað á Niðavöllum? Áhættustýring Íslandsbanka og meginreglur Toyota
Áhættustýring Íslandsbanka hefur náð mikilli framþróun í skilvirkni við vinnslu gagna og skýrslugerð með því að notast við hugmyndafræði Toyota. Færri starfsmenn koma nú að skýrslugerð en áður, handtökum við skýrslugerð hefur fækkað til muna og sjálfvirkni aukin þar sem hún á við. Sagt er frá vegferðinni til aukinnar sjálfvirkni og af hverju virðing fyrir starfsmönnum, agi og hugmyndafræði standa framar tækjum og tólum.
Um Daða
Daði Freyr Ólafsson er iðnaðarverkfræðingur að mennt og hefur öðlast faggildingu í áhættustýringu hjá GARP. Síðastliðinn áratug hefur hann mest unnið við sjálfvirknivæðingu, skýrslugerð og vöruhús gagna hjá fjármálastofnunum, auk þess að þróa sína eigin samanburðarlánareiknivél til skamms tíma.
Frá því Daði gekkt til liðs við Áhættustýringu Íslandsbanka árið 2016, hefur hann unnið að stöðugum umbótum við vinnslu gagna og sjálfvirkrar skýrslugerðar með hugmyndafræði Toyota að leiðarljósi. Þegar Daði er ekki í vinnunni eða heima að sinna skyldustörfum með fjölskyldunni má hann helst finna í bílskúrnum, í skítugum vinnufötum að dytta að bílunum sínum. Þeir segja að þessi della sé í blóðinu.
Um Kjartan
Kjartan Benediktsson er MS.c. í rafmagns- og tölvuverkfræði, ásamt því að hafa FRM faggildingu í áhættustýringu frá GARP og CQF faggildingu í fjármálaverkfræði. Kjartan hefur unnið í gögnum, greiningum og líkanagerð allan sinn starfsaldur, eða í rúm átta ár hjá Íslenskri erfðagreiningu og í rúm 13 ár hjá Íslandsbanka og forvera hans.
Kjartan er forstöðumaður Gagna og mælinga hjá áhættustýringu Íslandsbanka þar sem einblínt er á skilvirkni, sjálfvirkni og gæði við meðhöndlun gagna tengt áhættustýringu og í skýrslugerð til eftirlitsaðila Íslandsbanka.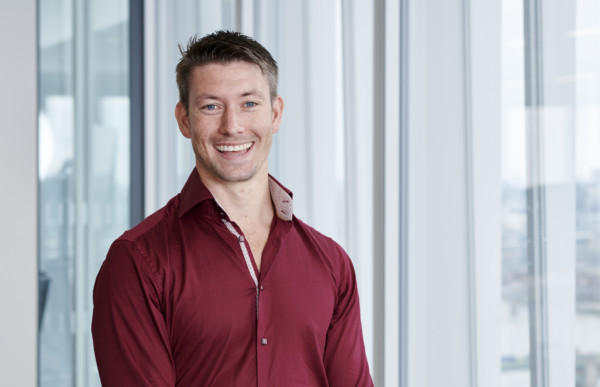 Pete Evia-Rhodes
Head of Engagement, Retention & Operations
How The Times & The Sunday Times award winning customer lifecycle with data science integration delivered record growth
About Pete
Pete Evia-Rhodes is Director of Customer Value at News UK, owners of The Times & The Sunday Times, TLS, Wireless and The Sun. For The Times, he's responsible for managing, exciting and growing 500k+ subscribers. Pete's CX approach is anchored to the voice of his customers, utilising an innovative speech analytics capability and award winning data science. Together they create an individual customer engagement score supported by a multi-faceted programmatic customer lifecycle. Pete was recognised by Customer Experience Magazine Customer Experience Magazine as 20th most influential customer experience professional in 2019, and is here today to share what's worked and equally importantly what hasn't.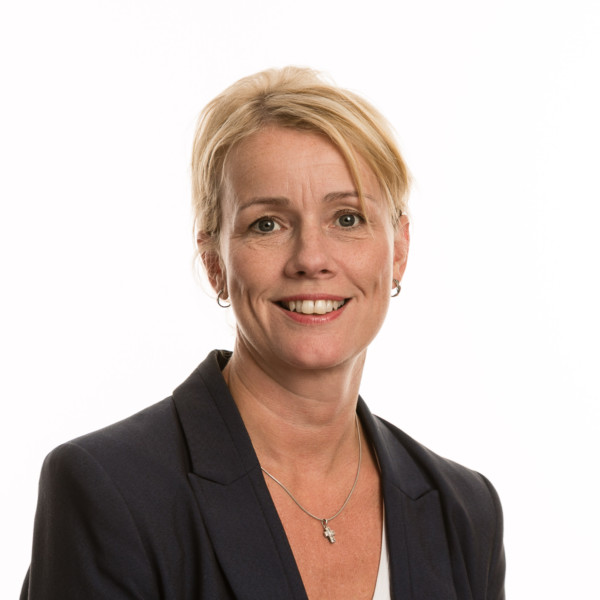 Herdís Skúladóttir
Verkefnastjóri
Ferðalag á tímum breytinga – hver er besta leiðin?
Vodafone og Stöð 2 hafa gengið í gegnum miklar breytingar frá sameiningu þessara tveggja félaga sem var í lok árs 2017.  Vodafone hafði þá nýtt sér um nokkurt skeið tæki og tól úr Lean aðferðafærði og mun Herdís segja frá því hvernig þau þróuðu þau og gerðu verklagið að sínu ásamt því að nota aðrar vinnuaðferðir í bland og hvernig það nýttist þeim í gegnum það stóra verkefni sem sameiningaferlið var.
Um Herdísi
Herdís hefur starfað hjá Vodafone frá 2005, fyrsti sem fræðslustjóri félagsins og því næst sem deildarstjóri bakvinnslu á tæknisvið.  Nú leiðir hún verkefnastýringu hjá sameinuðu félagi Vodafone og Stöðvar 2 þar sem hún heldur utan um stærri stefnumótandi verkefni þvert á félagið.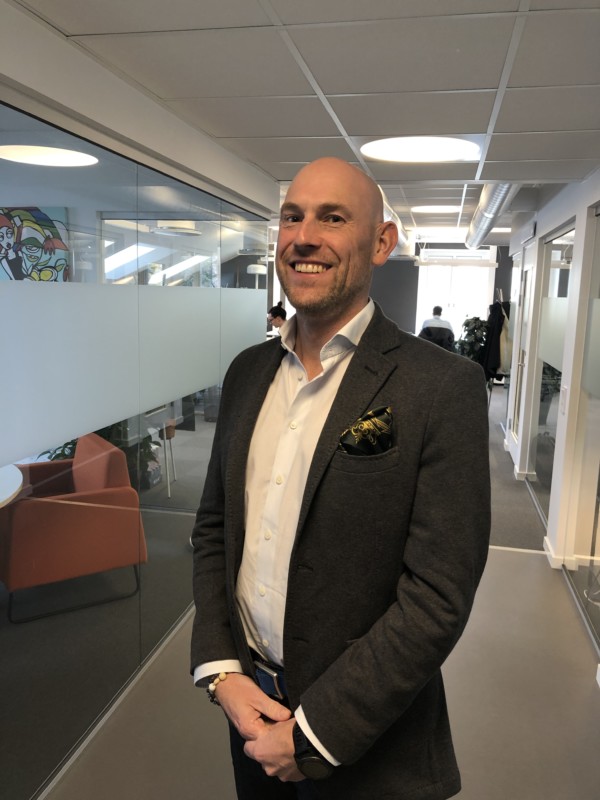 Carl Josefsson
Senior Business Developer
 Act Lika a Startup – Business Development Through Experimentation
If you make decisions by gut feeling you're either very lucky or completely wrong! Today new innovations and new business opportunities are popping up in a never-seen-before pace. To stay ahead of the game you need to experiment, experiment a lot, to gain customer insights and get to know your customers really well. Thru experiments you are maximising opportunity whilst minimising risk, making you the disruptor instead of the disrupted.
About Carl
Carl Josefsson is a highly respected business coach and expert in venture creation and the Lean Startup Method. He has taken part in setting up, coaching and investing in several high tech ventures and startups, spanning from e.g. med-tech to digital security and online services. Carl has been chairman and member of several company boards and has in total more than 10 years of experience from the venture creation field, having worked more than six years for Chalmers Ventures  (the top university incubator in the Nordics, and top 10 globally) in leading positions and as Investment Manager and Management for hire in Gothenburg startup community. Carl is also a popular inspirational talker and lecturer in entrepreneurship besides working as an international ski instructor.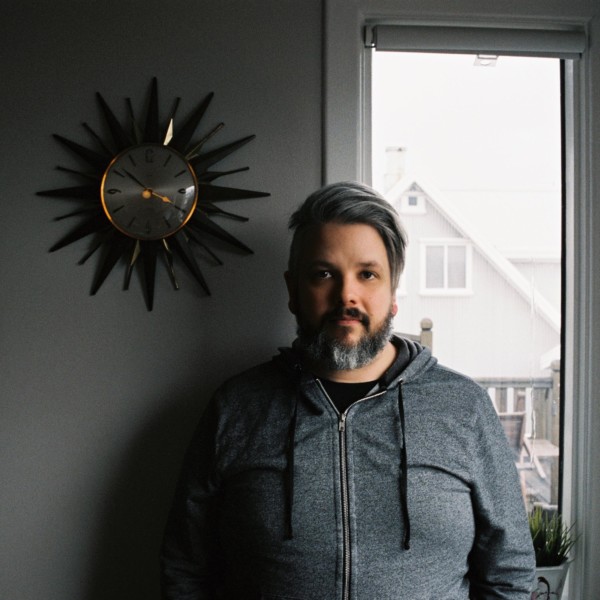 Pálmar Þór Hlöðvarsson
Eldsnöggt eldhús
Sagt verður frá hvernig umbótamenning hófst og er viðhaldið á litlu kaffihúsi í Hafnarfirði. Sýnd verða dæmi um umbætur ásamt því að fjalla um ávinning og áskoranir.
Um Pálmar
Pálmar Þór er einn af fremstu kaffibarþjónum þjóðarinnar. Hann er fjórfaldur Íslandsmeistari í þremur mismunandi kaffigreinum og á og rekur kaffihúsið Pallett í Hafnarfirði ásamt unnusta sínum David Anthony.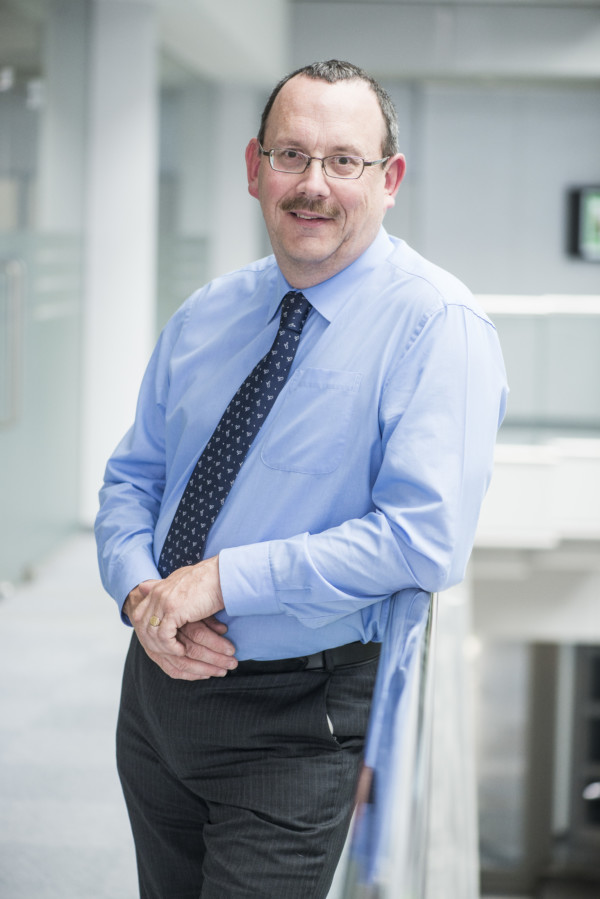 Steve Hope
General Manager, Environmental Affairs and Corporate Citizenship
Always Lean, Always Green
About Steve
Steve is a Chartered Electrical Engineer who first joined Toyota in the UK during the construction phase of our first purpose-built manufacturing facilities in Europe in 1991 as the Manager of Facilities and Environment
After establishing this Department with his team, Steve went on to manage other areas of the business including the construction of a second assembly shop, a casting facility and supporting the construction of a new facility in France
In 2006, Steve was assigned to Toyota Motor Europe to Plant Engineering supporting an ultimate total of 9 manufacturing facilities. 
After a Toyota career continually considering Environmental performance and improvement, in 2013 Steve was assigned to his current role taking responsibility for the complete Environmental scope of the vehicle's lifecycle for the European Region
Steve is married and is now located at the European Regional HQ in Brussels