This is a course that will give practical and immediately applicable methods and practices that can create immediate change in your workplace.
It creates a coherent through-line all the way from top level strategy down to each individual task you and your colleagues are doing on a daily basis.
It will teach you how to:
– Clarify real strategy on the company and team level that actually guides day to day decisions
– Organize in a revolutionary and clear way based on roles and the work done and not on people.  This is inspired by Holacracy.
– Organize personal tasks and build trust and clarity within the team by taking efficiency and work effectiveness to the next level with cutting edge task management.
– Start to love meetings again, with a new and disciplined methodology of running meetings that will have you covering over 30 or 40 agenda items and flying through work.
This is all part of a cohesive system called Adaptive Orgs that Karim implements with teams.  But you can choose to utilize all or some of it based on the lessons you'll learn and make immediate change in your own work culture and practices.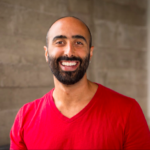 Karim Bishay – Principal consultant
Karim Bishay is an industry leading consultant in the areas of Holacracy and building Adaptive Organizations. Karim holds two Master's degrees in pastoral counseling and business. He is also the proud graduate and former leader of the Interchange Counseling Institute. Most recently Karim worked with Dev Bootcamp as the Head of Admissions, Engineering Empathy curriculum designer / facilitator, and the Holacracy engagement lead. Since leaving Dev Bootcamp Karim has gone on to start a consultancy called Living Orgs and implement Holacracy and other Adaptive Organization techniques with over 20 companies. Karim lives in Oakland, California with his wife and two children.
This is a workshop to build your power, individually and collectively, to make a difference. It's about pushing the boundaries of what is possible, mobilising others, and making improvements happen more quickly. If you've been frustrated in navigating bureaucracy to get the improvements you know are needed, or criticised for challenging the status quo, this is the session for you. It may change your improvement practice … and your life
After this session, participants will be able to:
Use your energy, creativity, and power to make a difference and deliver improvement.

Demonstrate resilience as a change agent and overcome resistance to change.

Develop the ability to challenge the status quo and rock the boat without falling out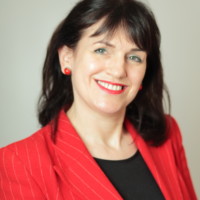 Helen Bevan – Chief Transformation Officer
Helen has been supporting quality improvement within the health and care system for nearly 30 years. She has led and facilitated many nationwide initiatives to improve care, including in cancer services, urgent and emergency care, services for people living with dementia and care in the community. Helen has demonstrated a constancy of purpose and resilience to stay within the system over the years that is rare in internal change agents. She has managed to keep learning, growing and delivering change. Over time, her focus has shifted from managing big programmes of change to approaches that mobilise and build energy and commitment to change on a very large scale. Helen has an ability to connect directly with thousands of frontline staff and patient leaders. She is the number one social influencer in the NHS, and one of the top influencers globally, reaching more than a million people each month through her social media connections, virtual presentations, commentaries and blogs.
This inspiring workshop is based on Torben Wiese's bestsellerbook "Bend the fish while it's fresh" and will help you reach both your business goals as well as your personal and inner goals.
Our body is always somewhere physical – in the office, in a meeting, at a seminar, in the car, with our loved one's and at the dinner table etc. and our mind should be in the same place. But in a busy day and in changing times our mind is often in a whole different place namely in the past and even more often in the future.
When we are mentally present we "Bend the fish" and we listen better, get more ideas, reduce stress, get more effective, built relationships, connect, make better decisions and listen without prejudice and reach higher goals.
Bending the fish also makes us better and more effective in the way we communicate and helps us to make colleagues, employees and customers to listen more carefully to our suggestions and increases the ability that they follow our suggestions – and make both parties reach higher solutions.
You'll get tools to expand the present moment, learn to communicate better and make people listen and act, be inspired to set yourself new inner goals, get more focused, reduce stress, be mentally present and get lots of new thoughts and tools to use right away.
We welcome you to a interesting, motivational and energetic workshop.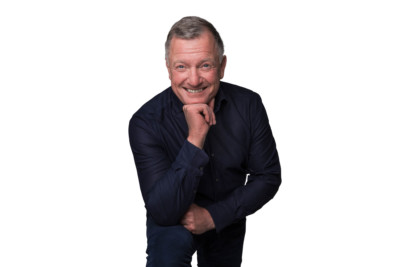 Torben Wiese – Habitmanager – speaker, author and management advisor
Torben Wiese is a very powerful speaker on the importance of change, breaking habits, being present and how to reach your goals and why it's difficult – and how you do it both as a indivudial, as a teams and in the whole organisations.
He's two bestselling books "Break Your Habits and Reach your Goals" and "Bend the fish while it is fresh" shows why it's not longer enough to be ready to change – to day everybody also has to create the change.
Torben has more than 30 years experience on change, sales, leadership and management and has during work- shops, educations and power speaks reached and motivated more than 300.000 people.
In Denmark Torben was elected the second most motivating speaker and his style is energetic, provocative, funny and activating.
https://habitmanager.com/
"If we all just had that enthusiasm…. 6 out of 5. Brilliant!" Bestseller
"You can feel (and hear) his presence from far away" Volaris
"Spot on and highly recommend" Danfoss