Leaders have a profound impact on the way people work. If they understand how to use positive emotions, demonstrate genuine concern for the employee's wellbeing, and appreciate them as human beings, they can dramatically improve the work environment and business results. The challenge is that many will say the right things, but the systems don't reflect what is being said. That disconnect feels insulting and even disingenuous.
Why does this matter?  
The majority of workers today say that they want to leave their current employer provided the opportunity. The challenge is that those in leadership positions often alienate people instead of inspiring them. While it often isn't intentional, too many in leadership positions don't understand how to bring out the best in others. In fact, many don't even know that they don't know how to bring out the best in others.  The truth is that, at times, we will all falsely believe that we are doing a great job when we're actually going off course.
This is Leadership Vertigo.  
So, how do we counter it and how do we get back on track?
This workshop gets people quickly thinking how they can make things better at work. While it is easy to blame others for the problems and challenges, this conversation is about asking ourselves: "What is it like to work with me?"
Why is this so important? As leaders, we've been trying to improve employee engagement for decades. This isn't a new challenge. In 1928, Bill Marriott Sr. said that if they took care of employees, the employees would take care of customers. In the 1950's, W. Edwards Deming declared that we should get rid of fear in the workplace. In the 1980's, Harvard created a leadership model supporting employee morale for better results. Despite nearly 100 years of research and conversation, we still deal with challenges that prevent us from creating a better work environment where people can thrive. Let's talk about how to get beyond saying the right things to actually creating a better workplace where continuous improvement is our competitive advantage.
Objectives:
Understand how Leadership Vertigo impacts all of us — regardless of position.

Discover the ways we can rewire our brain for better performance and outcomes.

Learn the Enterprise Excellence Model and how systems enable behavior.

Leave inspired with coaching questions, ways to go to the Gemba, and concrete action steps for making things better back at work.
Never before have businesses, government agencies and non-profit organizations so needed brave-hearted change makers who have the courage, to say "no" to what no longer works and the creativity and courage to introduce better ways to achieve meaningful goals.
The overall goal of this one-day workshop is to awaken your inner Rebel at Work and learn practices that will help you find more success, meaning and joy in your work.  This will be an interactive learning day full of small group exercises, individual reflection, and thought-provoking questioning. It will also be a safe place to explore opportunities and challenges at work.
More specifically, you will:
Understand the research behind what makes high-performing organizations – and people — thrive, manage risk, accept uncertainty, and stay open to new ideas.

Gain insights on how to use neuroscience, individual personality traits and resiliency practices to open creative energy sources, quiet the self-doubting lizard brain, and develop the tenacity to see difficult projects through to completion.

Be introduced to a toolbox of diverse practices that can help you become better at spotting possibilities, experimenting with new ideas, removing obstacles, working collaboratively outside the meeting/email lines, and managing personal and team energy amid growth, risk and uncertainty.

Get comfortable with the discomfort of being a change maker by understanding how to invite feedback, have difficult conversations and learn important insights from conflict and failure.

Receive a free assessment of your top character strengths.

Have an inspiring day that replenishes your creative spirit and sense of possibilities.
AGENDA
REBELS AT WORK: AN ADVENTURE STORY
Scouts, explorers, angels & bureaucrats

Good vs. bad rebels

Biggest mistakes

Habits and rituals
UNCOVER & DISCOVER
Silencing, safety and creativity

Personal context: Your innate character traits

Organizational context: values, motivators and obstacles

Brain-based decision triggers
PLAY WITH POSSIBILITIES
Good questions

Liberating practices

Evaluating: critical thinking and the excit-o-meter
BUILD SUPPORT
Cultivate your rebel alliance

Frame and position ideas like a strategist

Communicate like an activist

Have difficult conversations in productive ways

Understand your leaders' neuro-triggers
WORK THROUGH FEAR, UNCERTAINTY & BUREAUCRACY
WOOP yourself up

Reframe

Courage & self-perception theory

Appreciate and hunt the good

Work out loud
RESLIENCY & SELF-CARE
Failure and post-traumatic growth

Optimism and the Stockdale Paradox

The Pennebaker cure

Your Choir

SPIRE check-in

Move, music, awe and sleep
WHO SHOULD ATTEND: Teams and Individuals
You know that your organization could be achieving more but you're stuck.

You want more meaning in your work.

You're frustrated with bureaucracy and the slowness of hierarchical management structures.

You aspire to become a person or team who makes meaningful change happen.

You've tried to introduce new ideas and they just haven't gotten traction.

You're starting to feel burnt out and want to reclaim your energy and sense of purpose at work.

Your executives keep talking about being more innovative and agile and "failing fast" but you're not sure how to do that.
About Lois Kelly
Author, Possibility Hunter, Creative Strategist.
Lois Kelly has been a creative rebel throughout her career, helping some of the most respected companies in the world, including HP, FedEx and SAP, create new ways to launch products, influence public opinion, deal with crises, adopt innovative business practices, and occasionally try to move mountains.
She co-founded one of the first digital marketing agencies, positioned high-tech companies for IPOs, and led Fortune 500 companies into the strategic potential of digital and social marketing.
During this journey, Lois has become a student of change, learning what it takes to get people to embrace new ideas, adapt to change, shift perceptions, and be more comfortable in taking risks. Five years ago she co-founded the Rebels at Work movement to help people advocate for positive change at work, which led to the publication of the best-selling book "Rebels at Work: A Handbook for Leading Change," which she co-authored with Carmen Medina.
Over the past three years Lois has led leadership development workshops for thousands of people around the world on how to lead change, from healthcare professionals and corporate attorneys to government managers and university administrators. Participants say her programs are "inspirational, not-to-be-missed, mind-shifting." (Here is a link to her recent talk to 3,000 people at the 2016 International Forum on Quality and Safety in Healthcare in Gothenburg, Sweden.)
Lois tweets under @LoisKelly and @RebelsatWork, blogs at RebelsAtWork.com, Foghound.com and LinkedIn, and lives in Rhode Island, the smallest and perhaps most creative state in the United States.
Lois earned certificates in positive psychology from the Wholebeing Institute, and in management from Harvard University, and a bachelor's degree from University of New Hampshire.
Today, organizations focused solely on improving operations are doomed to optimize their journey to failure.
In the age of complexity, digitization, constant change and disruption, customers have access to more choices and information. Traditional lean improvement approaches, Voice of the Customer and reduced defects miss the mark on actual customer wallet-share drivers. Unless designed right, Digitization and AI can worsen the problem.
Are you equipped to drive and outside-in retooling and rethinking of your client journeys?
Tapping into the latest evidence based research and practical applications, this workshop will provide tangible tactics to drive customer experience differentiation. The workshop will introduce critical customer experience research, build the case to rethink operations and highlight the criticality of unleashing the discretionary effort of team members.
We will cover:
1) Proven methods to drive Customer Loyalty by redesigning processes to reduce Customer Effort and aligning operations through an "Outside-In" Customer journey
2) Approaches to align team members to desired customer outcomes to deliver an effortless experience
3) Insights from Neuroscience & Psychology to design work processes that help mobilize your workforce to deliver improved customer outcomes while aligning behaviours to customer outcomes
About Eric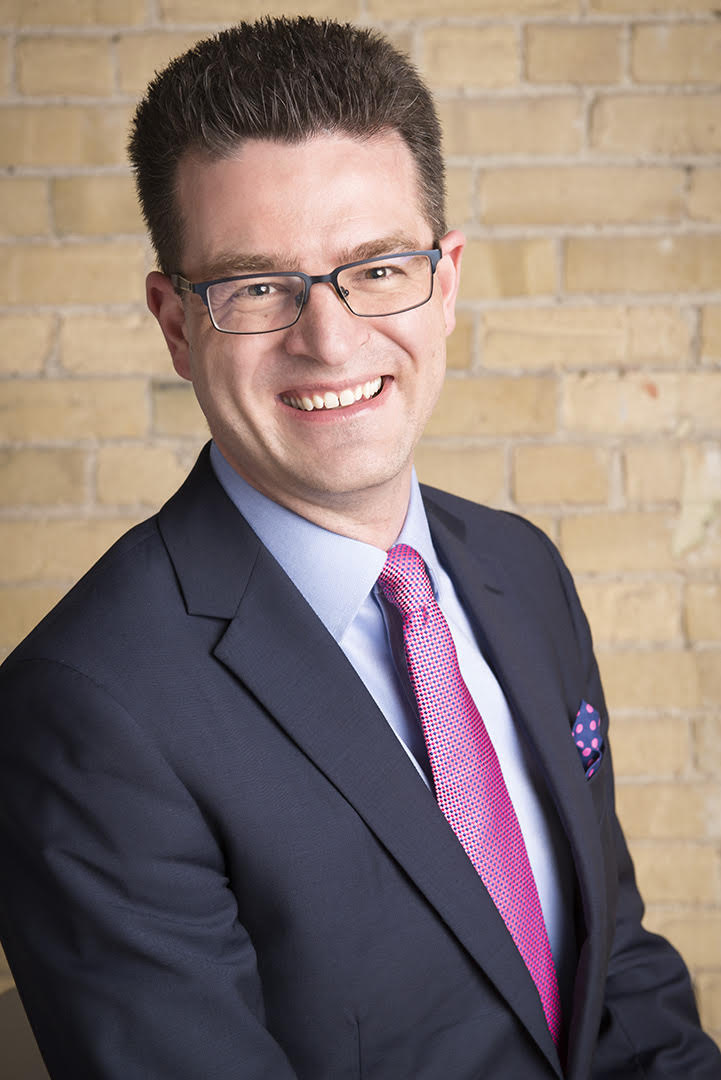 CEO
Eric A. Michrowski is a globally recognized leader in combining Human Performance, Operational Excellence and Process Improvement to drive Business Transformations that achieve substantial shifts in Customer Experience, Operational Reliability, Employee Engagement and Financial Performance.
Combining elements of Organizational Development and Change Management, his approach is anchored in over 15 years of hands-on experience in a blend of Operations Management and Management Consulting roles across Financial Services, Telecommunications/IT, Airlines and Logistics.
In addition to leading operational portfolios, transformational programs and consulting teams, his experience ranges from leading a highly successful business turnaround in Investment Banking, leading a large safety portfolio through a material reduction in injury rates and key post-merger integration functions. He has led professional services teams of nearly 100 and operational teams of over 600 while consistently achieving top employee engagement scores.
He is the President & CEO of Propulo Consulting, a boutique management consulting firm specialized in delivering unparalleled business outcomes by tapping into the human potential within each business. Combining depth of expertise in neuroscience and psychology with a strong business acumen and focus on business outcomes, Propulo Consulting partners with clients to drive improvements to business performance which create sustainable value for shareholders, customers and team members.
He is a highly sought after public speaker, conference chair and Executive speaker on the global scene and has received several international awards both personally and for the teams he has led including Top Global Deployment Leader in Process Excellence (2012), Top 10 Best Places to Work in Process Excellence (2010), and Honourable Mention for Best Process Excellence Deployment (2013).
He holds a Bachelors in Laws and a Lean Six Sigma Master Black Belt and currently lives in Toronto, Canada.